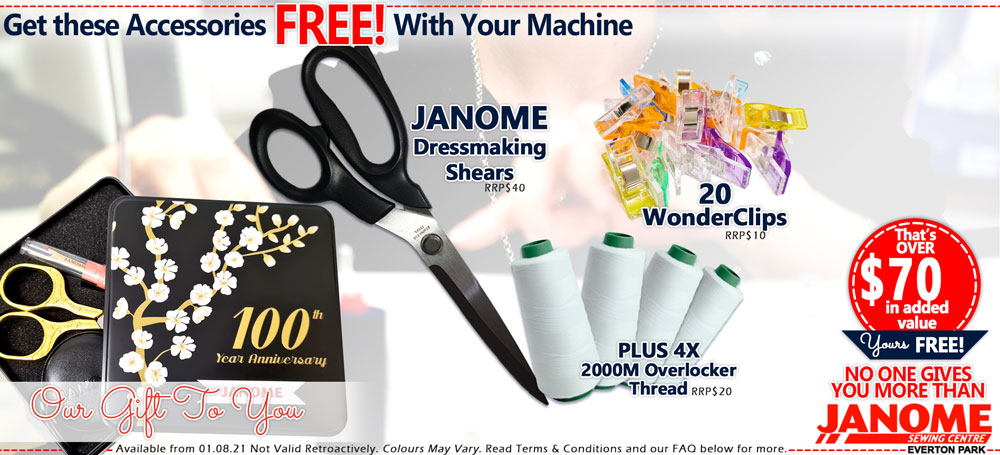 CoverPro 2000CPX Coverstitch Machine
The Janome Coverpro 2000CPX is an essential tool for the sewist looking to achieve a professional finish. You know the impossible stitch on the bottom of T-shirts that has two straight stitches on the top and an overlock stitch underneath? THIS MACHINE DOES THAT! The Janome CoverPro is a combination of an industrial-style cover hem machine and a convenient home machine and it allows you to produce professional finishes on all your amazing creations in record time!
Not only can this machine be used for stitching over hems, it excels at finishing difficult stretchy materials, do you want to design and create your own leggings or swim wear? then this machine is THE ONLY MACHINE FOR YOU!
It opens up a whole world of creative creative cover locking, allowing you to add your personal flare to everything around you.  With all the great features of the Janome CoverPro 2000CPX, there will be no end to what you can do!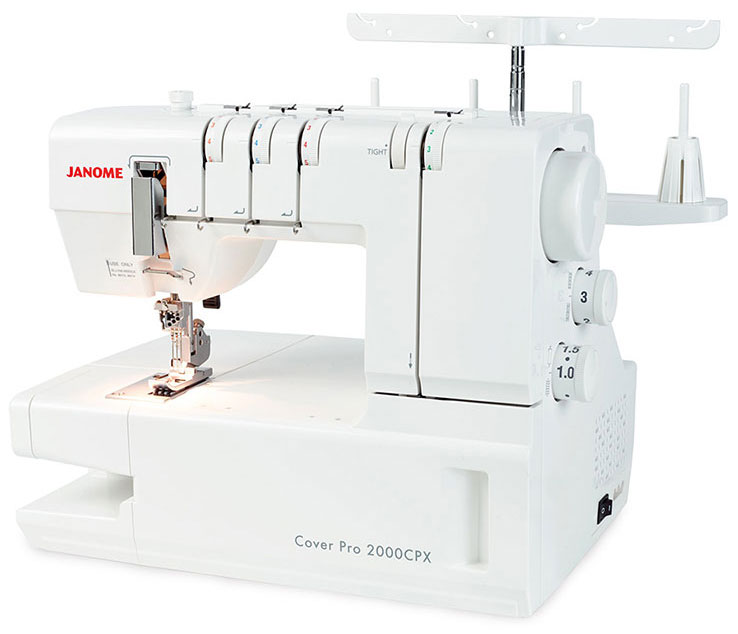 Number of Threads – 4
Cover Hem using 2 or 3 needles
Chain Stitch
Threading Chart
Colour Coded Thread Guides
Manual Tension
Tension Release
Lift presser foot
Up to 1000 stitches per minute
Adjustable Stitch Length – 1mm to 4mm
Differential Feed Ratio – 0.5mm to 2.25mm
Adjustable Foot Pressure
Free Arm
Work area to right of needle- W143 x H100mm
EL x 705 Needle System
Weight 8.6Kg
Soft Cover
Accessory Box
Foot Control
Carry Handle
Machine Size – W414 x H335 x D243mm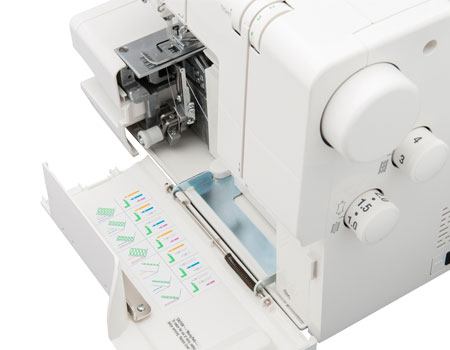 ·         Presser Foot (on machine)
·         Pack of 5 needles (EL x 705)
·         Spool Holders x 4
·         Screwdriver (Lge)
·         Screwdriver (Sml)
·         Spool Caps x 4
·         Lint Brush
·         Tweezers
·         Nets x 4
·         Needle Threader
·         Attachment Screws x 2
·         Accessory Box
·         Foot Control
·         Instruction Book
·         Machine Dust Cover
* Depending on availability, bonus items may be substituted with items of equal or BETTER value. Janomesewingcentre reserves the right to edit, remove or add bonus items at any time without prior notice. Please read our FAQs for more!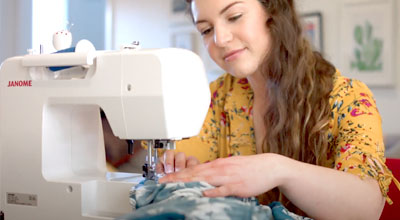 All Janome machines come with a 12 month mechanical and 5-year electronic warranty! Read more on the terms here.
With various payment options available, you can shop in confidence with Janome Sewing Centre. You can even get your machine today and pay later with Afterpay or ZipPay. PLUS with FREE DELIVERY Australia wide on orders over $400*, make the most of this offer!
Already Own It? Let Us Know What You Think And
Leave A Review

Copyright ©Janome Sewing Centre Everton Park All Rights Reserved.
Custom Content & In-house Photography designed by and is the intellectual property of Janome Sewing Centre, Everton Park.