Make Your Sewing Dreams Reality with Janome Sewing Centre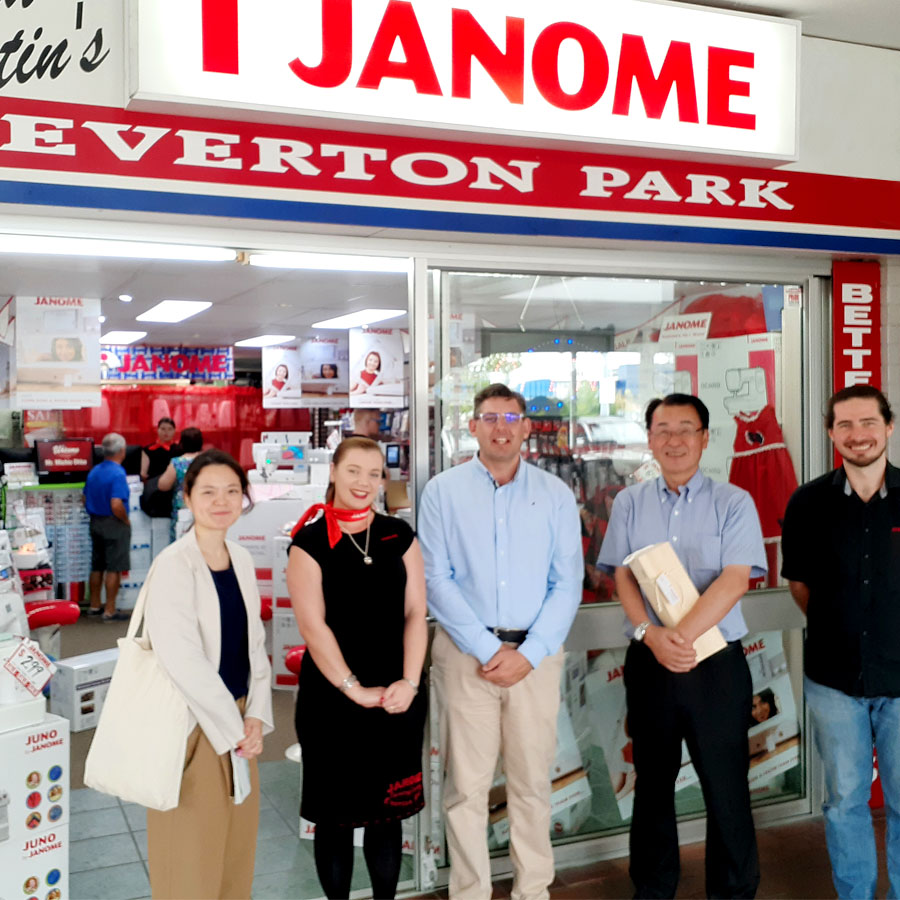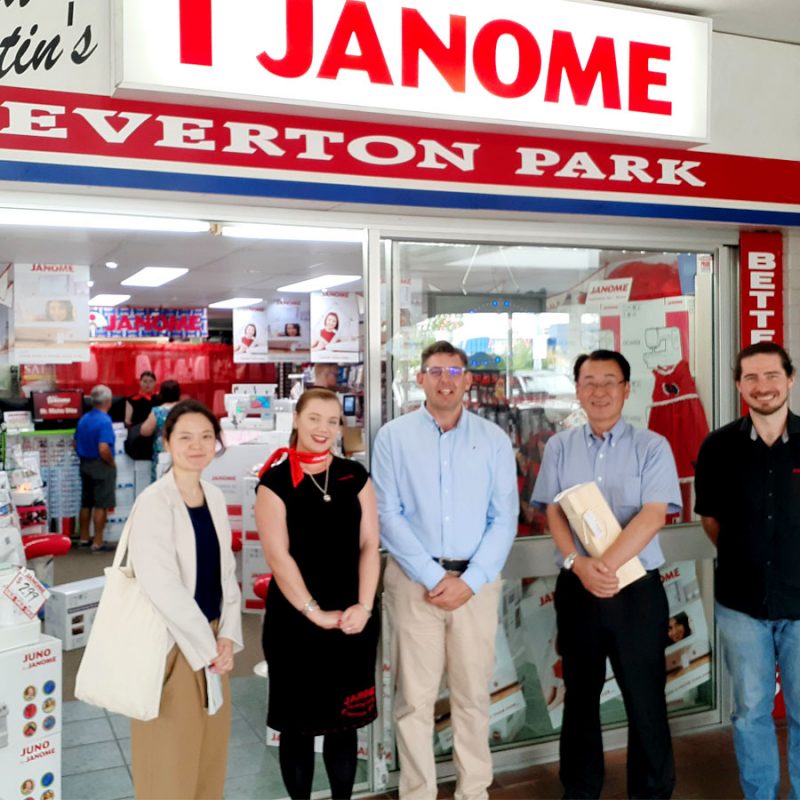 Experienced and passionate about sewing machines, Howard Austin's Janome Sewing Centre Everton Park in Brisbane was established in 1980, with a focus on helping customers achieve their sewing dreams. The family has been in the sewing business for more than 60 years and love seeing what people create with their machines.
From the very beginning, Janome Everton Park provided superior advice, and products and services at great prices to customers; this is something we still continue to do today, without compromise.
Our friendly staff go out of their way to help our customers to realize their dreams. Whether we are dealing with a first-time sewer or an experienced commercial customer, our approach is always the same. We listen, we understand and then we offer our advice.
We soon become 'faithful friends' and our customers rely on us, returning time-and-time again for our value for money prices, excellent customer service and expertise.
It's this dedication that sees us help clients with sewing machines Australia wide!
We are home and commercial sales specialists for Janome & Elna Sewing Machines, Overlockers and tables.
However, we service and repair all brands of home and commercial sewing machines, embroidery machines, quilting machines and overlockers. We also stock spare sewing machine parts and sewing machine accessories.
Buying Janome Sewing Machines & Accessories
Our online store showcases our extensive range of machines, parts and accessories. You'll be hard pressed to find better Janome sewing machines prices anywhere. We accept Visa, MasterCard, and PayPal payments online and usually ship within 24 hours of payment processed.
Need a few extra bobbins? or a replacement bulb? You will find everything you need to keep your sewing machine in top condition, at the best prices, meaning you can spend more time enjoying your sewing projects.
Our accessories include Machine Parts, Replacement Needles and Thread, Bulbs and Bobbins, Hoops and Embroidery Software, Quilting Tables, Machine Oil, Presser Feet and Attachments and so much more!
Brisbane residents are welcome to visit our Everton Park store to see the machines first-hand;  you are welcome to make an appointment or visit at your convenience.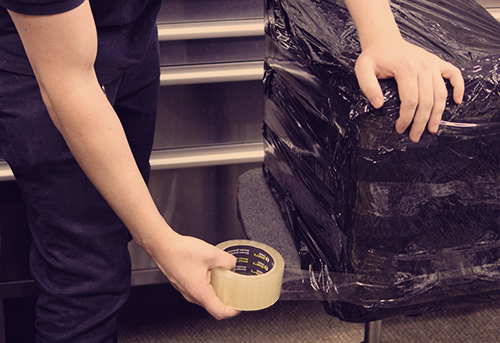 Sewing Machine Servicing & Repairs Brisbane
Janome sewing machines are our area of expertise here at Everton Park and we also service and repair all makes and models. If you have something older or unusual or aren't sure who can repair it, give us a call and we will be able to help.
With years of experience, our team can help you get back to enjoying your sewing as quickly as possible. If your machine is making strange noises, seizing up or simply becoming awkward to use, get in touch to see how we can return the machine to a great usable state, making it a pleasure to use again.
Whether you use your machine simply for a craft or hobby, are a professional seamstress, a textiles teacher or run a home business your sewing machine, needs to be a reliable piece of equipment for whatever purpose you have in store.
We want to help you get your machine running quickly, so you can back to enjoying your sewing. So, we have the ability to make it simple for you to get your repairs done by doing the arrangements to ship your machine to us and have it returned promptly. Feel free to contact us to ask about this service, or simply drop it in to us next time you're in the neighbourhood.
The best price is just the start at Janome Everton Park! Our friendly and helpful staff and our email support service are examples of our commitment to going the extra mile for you.
Best Value Janome Sewing Machines
In store you will find an vast range of sewing goods at the best prices. Check our sale items and grab yourself a bargain. If you have any questions on a particular project, the team are only too happy to help you out with guidance and advice.
If you aren't sure how to work with a certain fabric, or an embroidery stitch, we can give you suggestions and hints to make it smoother and get fantastic results. Why not share your projects with us? We love seeing how creative you are with your sewing!
When you are ready to upgrade to a new machine, or take on a different aspect of sewing, talk to the team about getting the best deal on your new machine. We guarantee our prices on all our sewing machines, embroidery machines and overlockers … and if you find a better price we will BEAT IT or give you a machine for free! (*conditions apply).
Janome Sewing Centre Everton Park has the passion, the history and the customer service you want from a Janome sewing machine retailer, along with the quality brand you can trust.
Contact us on 07 3355 5522  to buy your new machine today!
Ready To Buy A Janome Sewing Machine?
When buying or gifting a new sewing machine, here are some things  to consider a few things before deciding on a new Janome purchase.
Keep in mind what applications you will be using the machine
Your current level of sewing prowess.
Weigh up whether a computerised or mechanical model is best.
If you need advice on what machines will suit certain types of sewing, we are only too happy to guide you to the machine that will be perfect for you.
Computerised machines are better for beginners as they are easier to use and can guide you along, whereas mechanical are best for experts as they have greater durability.
All our Janome & Elna sewing machines come with comprehensive warranties which will cover most manufacturing faults. They are built with robust metals and where necessary high-grade plastic components when producing our machines.
You won't find any cheap plastic components when you buy a Janome sewing machine which is why they are the preferred producer of sewing machines world-wide.  You can count on Janome for a quality product.
Does Your Sewing Machine Need Some T.L.C?
If your sewing machine is experiencing operational problems such as seizing, odd noises, or, it just isn't behaving as it should then it may be time to bring it in for a check-up and repair.
A sewing, embroidery machine or overlocker can be a big investment. We don't want you to throw away your machine and shell out huge amounts of money on a new one if all it needs is a bit of tweaking, or, a replacement component.
We aim to minimise the hassle involved and make sure your get your Janome sewing machine back in top working order as soon as possible.
If you need it back urgently, we do offer a same day servicing option so you get your model back within 24 hours.
You can choose to use our free pick-up and/or delivery service, ship it in via post, or, drop it in at our store in person.
We can give you free, no obligation quotes, on the spot. If you bring the machine in so we can examine the problem up-close, the more accurate a quote we can provide you with.
If you are a sewing teacher we can come to your workplace and service your machines on premises to save you the time and hassle.
Janome International Facts
Janome production facilities are located in Japan, Taiwan and Thailand with a number of operations and offices spread across the globe. Janome Sewing Machine Co [now Janome Group] is the world's largest distributor of domestic sewing machines.
Originating from Japan with a world-renowned reputation for excellence, Janome has been designing and manufacturing sewing machines for more than 95 years.
The name "Janome" was adopted in 1935 and means "Snake Eyes" in Japanese: the bobbin that was used back then was an unprecedented round metal bobbin system resembling a snake's eyes. Since those early days, Janome has established itself as a leader in the sewing machine industry, with a focus on continuous product improvement and exciting innovation.
Today, Janome employs over 3,500 people, and has operations in over 100 countries worldwide.
Here at Janome Sewing Centre, we sell all types of technically superior, electronic and computerised sewing machines from your basic, for the home DIY sewing needs such as embroidery and quilting applications, straight through to professional grade models for over-locking, fibre arts and specialised embroidery and also compact machines for space-saving and portability.
You will find our products in classrooms across the world as the preferred choice of fashion design teachers.
Where applicable, our Janome sewing machines can be updated with software and if you prefer power-free sewing, you have the option of purchasing a foot treadle to eliminate any extra energy costs with most of our machines.
Whether you are a budding novice ready to pick up your first machine and get started, or, a long time veteran, we have high quality sewing machines suitable for all levels of expertise. Browse our selection to find the one right for you. We also produce a wide range of sewing accessories to complement your model with.
Janome Company Information
For information on the international business structure, network, shareholders, quality assurance policy and software downloads, updates, news releases and more take a look at the Janome company Corporate Page.
If you would like some tips on your machines, or video overviews you can check out the official Janome YouTube channel to get better acquainted with Janome product, history and the origins of the company.
You can also follow Janome Everton Park Facebook page to take advantage of special offers, upcoming product releases and much more.