Janome Sewing Centre Everton Park
Machine Repairs and Servicing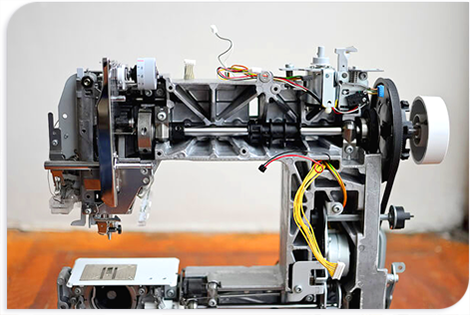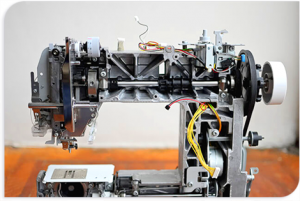 How often have you started a new sewing project, just to have your machine seize, start running slowly, or make unusual noises? Keeping it in good order through regular servicing can help avoid those concerns and make sewing a pleasure again. By using a professional repair service like ours, you can be sure your machine is in good hands, and will be returned ready to go. We will take care of any loose screws and minor adjustments, as well as any major repairs required to give you back a well-oiled machine. Having done sewing machine repairs Brisbane-wide for years, our technicians will get your machine running like new in no time.
Taking care of your sewing machine, embroidery machine, quilting machine or over-locker will add years of use and enjoyment for your crafting or hobby, if you use the machines for work or teaching, it's a vital part of keeping your equipment running smoothly and usable, and ultimately keeping you in business.
We offer the best sewing machine service and repairs, Brisbane and Australia wide – so no matter where you live, we can help you get back to sewing quickly and with minimal fuss. Here you will find details of the machine services we offer in order to help you get the best from your newly purchased machine, or bring a fresh breath of life into your trusty old one.
---
FREE Quotes for Sewing Machine Repairs
We offer on the spot, no obligation free quotes to service or repair your machine. If your sewing machine has started to seize, has become noisy, or simply isn't running as smoothly as it used to, we can bring life back into your machine to make using it a pleasure to use again.
We care about you enjoying your projects and your craft, and want to give you the best sewing machine experience; by getting your machine regularly serviced you can keep it smooth, easy to use and trouble free.
It may be that all your need is a quick "oil change" and other times it may require more, don't put off finding out what the cost is, it may be less than you think to get your machine back into full swing again, meaning you can get on with that project faster.
If you want some advice thinking you may be able to address your own repairs, you can talk to one of our experts and we can let you know what the possible causes could be and give you information on what may be required to get it back in full working order.
Sometimes it can be a very simple fix with a few products bought from our store. Otherwise you are welcome to bring it in to the store to show us what the issue is and we can address your concerns with an obligation free quote. Having reliably working equipment will help you do more with your projects, your craft and your hobbies, or your business. By keeping your machine in good order you'll find sewing is a pleasure.
We've provided sewing machine repairs Brisbane-wide for years, and we know how much difference a good repair and maintenance service can make.
Getting this service can help if the machine has any 'teething' issues and bring you comfort in the knowledge that your machine will perform excellently in the future. We want to give you the best sewing experience with high quality machinery that lasts.  Being experts in the industry we have the knowledge and experience to make sure your sewing machine runs smoothly and efficiently so you get a trusted machine that will bring you pleasure for years to come.
For years, our technicians have provided Janome sewing machine repairs Brisbane and Australia-wide, so they'll know what problems to fix before they become bigger issues later on.
---
On Site Servicing for Teachers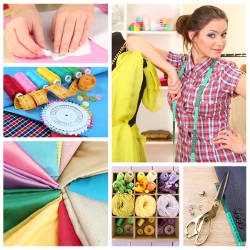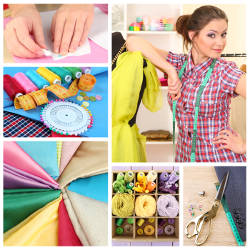 If you are a teacher at a local school or TAFE, having your machines serviced regularly means you can keep your classes running on schedule and without interruption. To help you achieve this easily we will come to you and do the servicing on site, so you and your students will be sewing again as soon as possible.
Having your trusty sewing machine, quilting machine, embroidery machines or overlockers working at their best means you will enjoy teaching your sewing lessons more, and be able to get more done in less time.
When you are busy day-to-day, simply contact us for the assistance you need and we can save you putting in too much time and effort to get all the machines repaired by making the servicing simple.
Feel free to get in touch to arrange a time that suits you best.
---
Sewing Machine Service – Same Day In Brisbane
All sewing machine, embroidery machines, quilting machines and overlocker repairs are done on site by our trained technicians, giving you peace of mind and high quality service. We offer same day servicing, so you can get back to enjoying your sewing!
Drop your machine into the store, or contact us to make arrangements for customers in the Greater Brisbane Region, and the Gold and Sunshine Coasts. Please call to arrange the best time.
---
FREE Sewing Lessons
and Email Support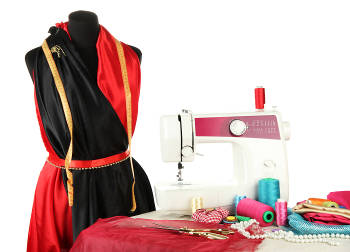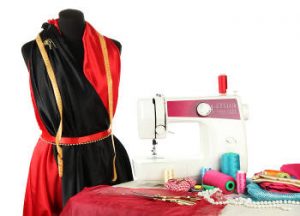 When you are new to sewing, you can feel a little overwhelmed by learning how the machine works along with how to get the best out of it. It can be a daunting task taking up a new hobby or learning a new piece of equipment, but we are here to help you get on your way. Achieve your sewing dreams with help from the team at Janome Sewing Centre.
No matter what type of sewing machine you buy, our dedicated sewing staff can help you with questions and guidance over the phone, via email or in person.
We want to help you get the best from your new machine, and become a confident and creative sewer. So we offer a free lesson for your new machine along with phone and email support. Feel free to ask for more details about this when you get in touch.
Layby Program
You can own your dream machine! If sewing brings you joy and fulfilment, don't miss out on getting the machine you really want, simply put it on layby and pay it off. You can have your choice of sewing machines, quilting machines, embroidery machines and overlockers with ease through our layby system.
We offer an 8 week standard layby with flexible repayments to suit your lifestyle and commitments. And yes, we can layby for the sale price at the time of placing the layby. We can help you organise a layby over the phone or through email. Find out more about our layby program when you get in touch.
Note: Should a layby be cancelled at any time, an amount of 10% of the deposit will be deducted from the return of funds as admin and restocking fee. 
Here to Help!
Whatever your needs for your sewing machine, embroidery machine or overlocker, the experienced team at Janome Sewing Centre Everton Park is available to lend you a hand in person, via email or over the phone. We have the expertise to make your machine run like a dream and the knowledge to give you sound advice.
And if you ever need to have your sewing machine repaired or serviced, always remember that we can easily do this for you. Our technicians have been providing Janome sewing machine parts replacement, repairs and servicing Brisbane-wide for years, so you can be sure they'll have the experience and knowledge to fix any issues.
We are based in Brisbane QLD. Office opening hours are 8:30AM to 5:00PM Monday-Friday, and 8:30AM to 1:00PM Saturdays AEST = GMT+10:00 STANDARD TIME. Our Shop Sales Team is available all day via phone. For all other enquiries the best way for us to help you is to simply email us. Include your name, contact phone number, best email details and order number if applicable along with your enquiry. The enquiries team will then have everything they need to assist you. Remember, we're here for you!
Call (07) 3355 5522 or Send us an email.