Janome Hemming Guide
for CoverPro and CoverStitch Models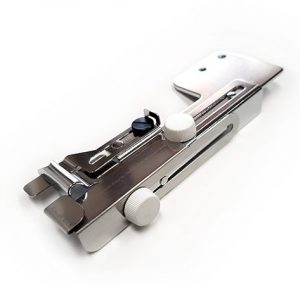 The hemming guide makes it sew easy to form hems, cuffs and other finished edges. Get perfectly aligned stitches by feeding the raw edge through this handy guide! Great for sewing trim and lacework too. 
For use on the Janome CoverPro 1000CP, 1000CPX, 2000CPX, and 3000P.
Custom Content & In-house Photography designed by and is the intellectual Property of Janome Sewing centre.