Janome 9mm Ruffler Foot
Do you want amazing perfect rufflers? Then THIS IS THE FOOT FOR YOU!
Rufflers have been around for a very long time and have changed very little over the years; they have however remained very popular. Although at first sight a ruffler may appear bulky and complicated, its innovative design actually makes it very easy to use. This design allows fabric to be ruffled or pleated to the desired fullness quickly and easily and also has the capability to vary the sizes of ruffles.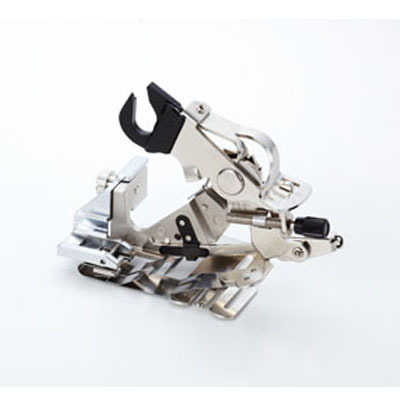 How do I attach the Janome 9mm Ruffler Foot to my machine?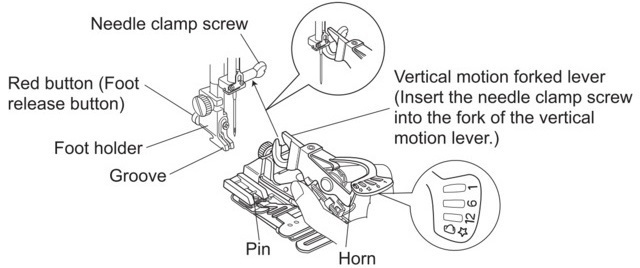 Raise the needle to its highest position and raise the presser foot.
Press he foot release lever on the foot holder to remove the foot
Set the marked "∗" on the ratchet gear feed plate. Attach the ruffler in the direction shown with the arrow in the diagram placing the presser foot pin just under the presser foot holder. Then lower the presser foot lifter while inserting the needle clamp screw into the fork of the vertical motion lever.
The Janome 9mm Ruffler Foot fits the 9mm sewing machine models:
Janome: Skyline S5, Skyline S6, Skyline S7, Skyline S9, MC 8200 QC, MC 8900 QCP, MC 9400 QCP, MC 9450 QCP, MC 9850, MC 9900, MC 12000, MC14000 and MC 15000.
Elna: 680, 730, 760, 860, 900
Custom Content & In-house Photography designed by and is the intellectual Property of Janome Sewing centre.