Janome 644D Overlocker
Make sewing simple again with a Janome Overlocker!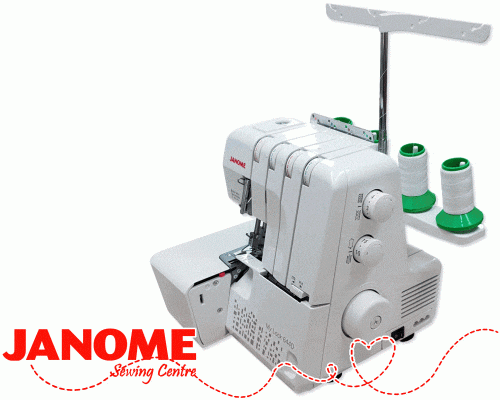 The Janome MyLock 644D has been the go-to overlocker in the Janome range, and one of our favourites. The reasons why this overlocker has earned the title are, the strength (with the ability to overlock over 4 layers of denim), it's ease of use (with easy lower looper threading) and it's ability to do 2 thread flatlocking in addition to the standard 4 and 3 thread overlocking (and rolled hem) stitches.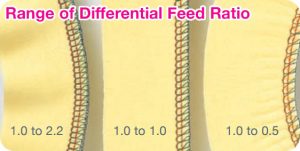 Not only is the Janome 644D top of the domestic range but it is by far the easiest Janome overlocker to thread. Because most modern overlockers have at least three threads they are NOTORIOUS for threading however the Janome 644D's design has made it easier then ever. Not only is there a color coded diagram but the Janome 644D utilises drop in tension dials. These simple additions mean you'll be sewing up a storm in no time!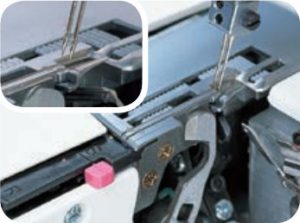 The MyLock 644D includes essential features for simple overlocking. The differential feed system of two feed dogs virtually eliminates puckered edges on woven fabrics and stretched edges on knits. Its unique rolled hem conversion feature eliminates the need to change the needle plate, foot, or tension setting for rolled hemming. Janome has restructured the lower looper guides for easy access. Colour-coded guides are easy to follow for 2, 3, or 4 thread overlocking. All of the features on this machine are specially designed to make this overlocker the easiest to use on the market today.
"Perfect for ANY level of sewing – Easy to setup for the infrequent sewist or a machine that's ready to get down to business when more serious projects come your way!

" 
 – The JSC Team!
The 644D's Features
2, 3, or 4 thread overlock.
Lay-in thread tension dial.
Seam Length: 1-5mm.
Seam Width: 3.3mm (narrow) – 7.5mm (wide).
2.0mm Rolled hem.
Slim foot.
Clip on Presser Feet.
Handy needle threader.
Convenient thread cutter.
Easy rolled hem change-over.
0.5 – 2.2 differential feed ratio
Easy upper knife release.
Easy lower looper threading.
Differential feed.
Lower looper pre-tension setting slider.
Changeable thread guide.
Front and back needle guard.
Retractable upper knife.
Numbered tension dials.
Colour-coded thread guides
Instruction Manual
Instructional DVD
What comes with my machine?
Janome equips every machine with some basic standard accessories so you can start sewing right after you take your machine out of the box! These vary from model to model so here's a list of what comes with the 644D:
Presser Foot (on machine)
Pack of needles (HAx1SP)
Spool Holders x 4
Screwdriver (Lge)
Screwdriver (Sml)
Spool Caps x 4
Lint Brush
Tweezers
Spanner
Nets x 4
Oil
Spare Upper Knife
Needle Threader
Spreader for 2 thread
Lint Catcher
Accessory Box
Foot Control
Instruction Book
Instructional DVD
These accessories are fitted into the carton by Janome. We recommend all packaging and labelling is kept somewhere safe as it has all the specially designed packing foam to transport your machine safely! Whether it's storage, moving house, bringing it in for servicing or shipping a machine through post – for whichever reason, this box is essential in keeping your sewing machine damage-free!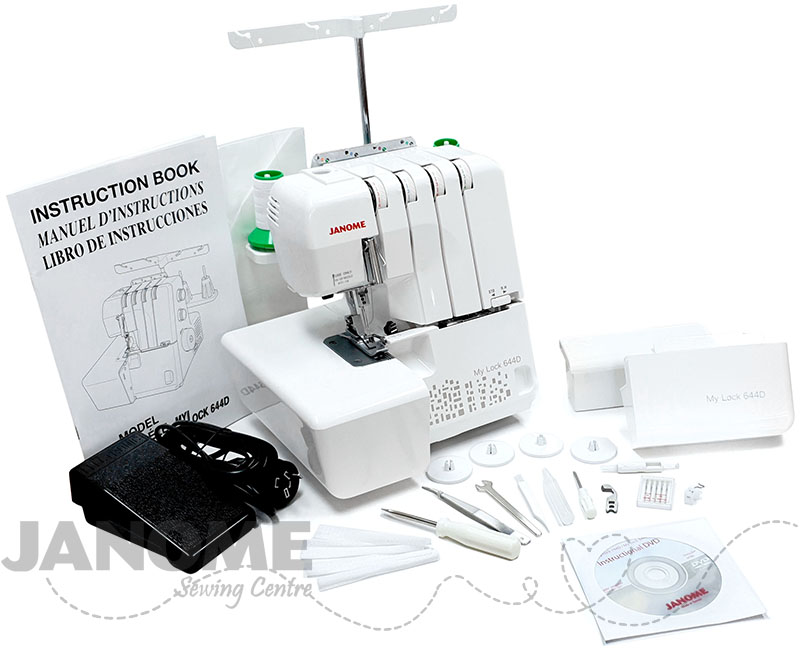 What's So Great About These Accessories? Click Here To Read More...
---

Our Technicians, Sewing Educators and Sales Personnel are at the ready to assist you with your new machine! Those local to the area are welcome to book a one-on-one lesson in-store or for those requiring assistance abroad, we offer our time and expertise to you via phone and email support. With these lessons and one-on-one consults provided FREE for new customers, always feel that we're nearby with our continued support.
For more info, take a look at our FAQ!
---
All Janome Machines come with a 12 month mechanical and 5 year electronic warranty! Read more on the terms here.

With various payment options available, you can shop in confidence with Janome Sewing Centre. You can even get your machine today and pay later with afterpay or ZipPay. PLUS with FREE DELIVERY Australia wide on orders over $400*, make the most of this offer!

Already Own It? Let Us Know What You Think And

Leave A Review

---

Custom Content & In-house Photography designed by and is the intellectual Property of Janome Sewing centre.