JANOME Cover Hem Guide
for Coverpro Models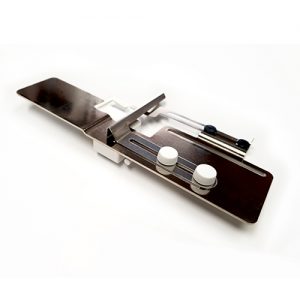 This guide folds over a consistent width of fabric making it easy to form hems, cuffs and other finished edges. When sewing the hem of a tubular item such as a skirt, press the release button close to the finish to relase the guide and complete the hem neatly.
NOTE: This is for the Janome CoverPro 900CP, 1000CP, 1000CPX, and 2000CPX only.
Custom Content & In-house Photography designed by and is the intellectual Property of Janome Sewing centre.