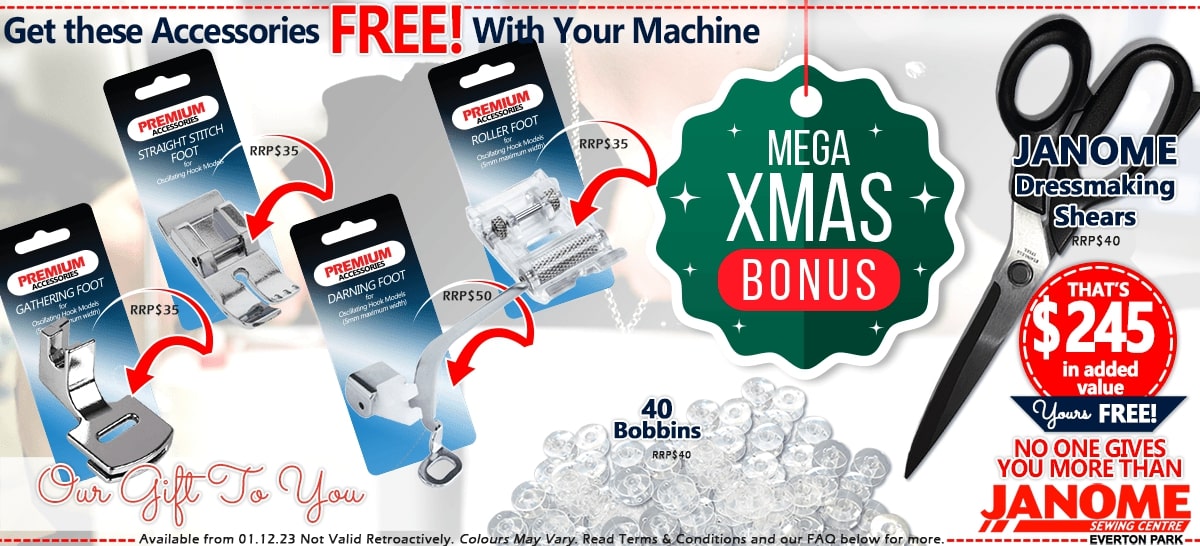 Juno DC1000 Low Shank 5mm Computerized Sewing Machine
Both seasoned seamstresses and sewing novices will love the Janome DC1000 computerised sewing machine. With easy-to-use stitch controls, this machine makes sewing a breeze.
The DC1000's mobility is one of its best qualities. This device is lightweight and easy to transport, weighing slightly over 5 kg. The DC1000 is the ideal solution if you're a busy seamstress who needs to sew on the go or just want the flexibility to work in different rooms of your house.
In addition to being portable, the DC1000 has a number of useful features. You can choose from a variety of stitches, such as straight, zigzag, and decorative patterns stitches, using the machine's controls. Additionally, you can be sure that your stitches will always be equal and exact thanks to Janome's simple thread tensioning.
For people who enjoy using their sewing projects to showcase their unique sense of flair, the Janome DC1000 is a fantastic option. This machine will stand out in any sewing space because to its vibrant style. Additionally, threading the machine has never been simpler thanks to its built-in needle threader.
Overall, the Janome DC1000 Computerized Sewing Machine is an excellent choice for anyone looking for a versatile, easy-to-use, and portable sewing machine. With its user-friendly controls, wide range of stitches, and colorful design, this machine is sure to inspire your next sewing project.
Work Space 158.5mm (6.2″)
Sew up to 820 stitches per minute
LCD Display
30 Built-in Stitches
Memory Buttonhole
Built-In Needle Threader
LED light
4 Standard Sewing Feet
Machine Size W385 x H282 x D150mm
Weight 5.0Kg
Quick Reference Stitch Chart
Stitch Length of up to 4mm
Speed Control Slide
Built-In Bobbin Winder
Drop Feed
4 piece feed dog
Needle Plate with Precision markings
Side Thread Cutter
Stop/Start Button
Needle Up/Down Function
Auto Lock-off Stitch button
Reverse Button
Machine Storage
Carry Handle
Foot Control
Rigid die-cast aluminum frame
Zigzag Foot A
Zipper Foot E
Satin Stitch Foot F
Sliding Buttonhole Foot J (5mm width)
Janome Plastic Bobbins x 3
Needle Set
Spool Pin
Additional Spool Pin
Screwdriver – Flat
Lint Brush – Sml
Seam Ripper
Spool Holder (large)
Spool Holder (small)
Foot Control
Power Cord
Instruction Book
* Depending on availability, bonus items may be substituted with items of equal or BETTER value. Janomesewingcentre reserves the right to edit, remove or add bonus items at any time without prior notice. Please read our FAQs for more!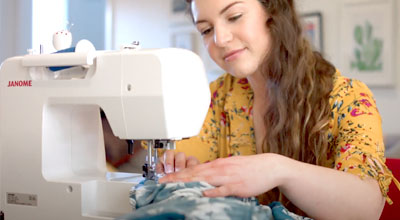 All Janome machines come with a 12 month mechanical and 5-year electronic warranty! Read more on the terms here.
With various payment options available, you can shop in confidence with Janome Sewing Centre. You can even get your machine today and pay later with Afterpay or ZipPay. PLUS with FREE DELIVERY Australia wide on orders over $400*, make the most of this offer!
Already Own It? Let Us Know What You Think And
Leave A Review

Copyright ©Janome Sewing Centre Everton Park All Rights Reserved.
Custom Content & In-house Photography designed by and is the intellectual property of Janome Sewing Centre, Everton Park.