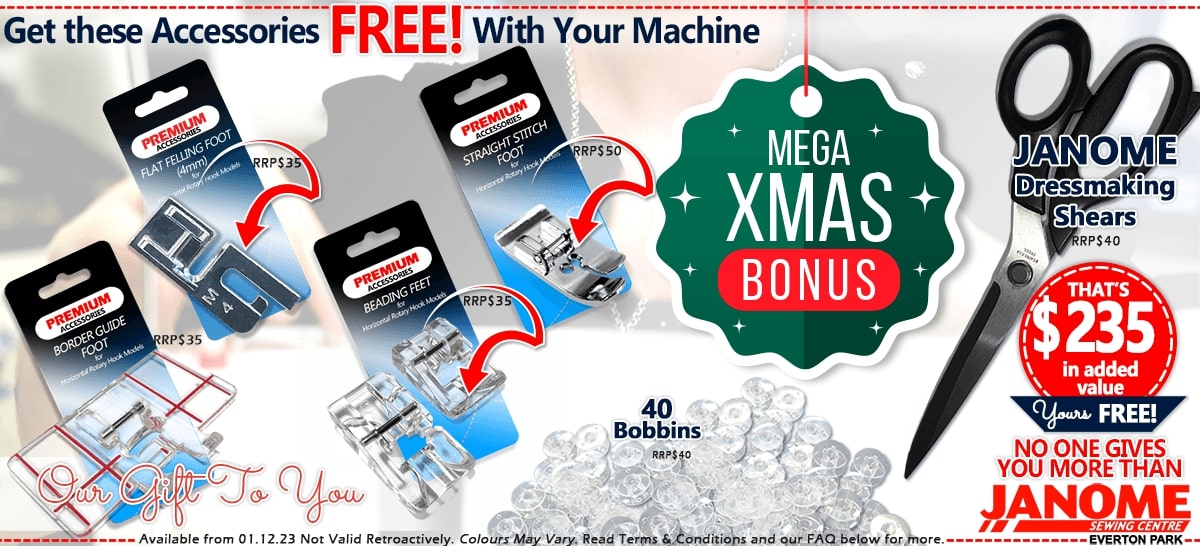 MW3018LE My Excel 18W Limited Edition Low Shank 7mm Sewing Machine
The Janome MyExcel 18W also known as the HD3000 or Janome MW3018LE is an absolute workhorse. If you're looking for a heavy-duty sewing machine that can handle all of your sewing projects then the Janome MyExcel 18W with its durable all-metal internal frame is for you. In fact, this machine has such a good reputation for reliability and simplicity that schools all across the country us it in their textile classes.
The quick view stitch chart displaying your 18 essential stitches and an automatic buttonhole makes sewing a breeze and the convenient storage compartment means that your accessories are super accessible. Don't let the simplicity fool you though, you would be hard-pressed to outgrow this machine's functions as it's not only capable of basic repair and alteration work but also quilting and home décor. This fact makes the MyExcel 18W an ideal machine for those returning to the wonderful world of sewing, or a beginner sewist who starting their sewing journey.
Current owners of the 18W love the needle threader and Janome's jam proof bobbin system and sewing anything from silk all the way to denim, canvas or leather is easier with the foot pressure dial. Just remember, if you need advice, we're only a phone call away to get your hands on the right foot and needles for the job. If you'd like more information you can also send us an email or check out the brochure!.
Work Space 170mm (6.7″) x 110mm (4.3″)
Sewing Speed of up to
800 stitches per minute
Red Analog stitch indicator
18 Built-in Stitches
Maximum Stitch Width of 6.5mm
1-step Buttonhole
Adjustable Foot Pressure
Built-In Needle Threader
LED Lighting
7 Standard Sewing Feet
Weight 8.3Kg
Free Arm Length 90mm from needle
Quick Reference Stitch Chart
Stitch Length up to 4mm
Bobbin Winder
Drop Feed
Superior Plus Feed System
Needle Plate with Precision Markings
Side Thread Cutter
Reverse Lever
Free Arm Storage
Long handle folds neatly on top of machine
Two Speed Foot Control
Rigid die-cast aluminium frame
Zigzag Foot A
Overedge Foot C
Hemmer Foot D
Zipper Foot E
Manual Buttonhole Foot B
Blind Hemming Foot G
Automatic Buttonhole Foot R
Quilting Guige Bar
Janome Plastic Bobbins x 4
Needle Set
Additional Spool Pin
Felt
Screwdriver (lge)
Screwdriver (sml)
Lint Brush
Seam Ripper
Spool Holder (large)
Spool Holder (small)
Foot Control
Instruction Book
Hard Machine Cover
* Depending on availability, bonus items may be substituted with items of equal or BETTER value. Janomesewingcentre reserves the right to edit, remove or add bonus items at any time without prior notice. Please read our FAQs for more!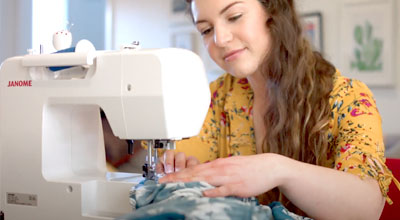 All Janome machines come with a 12 month mechanical and 5-year electronic warranty! Read more on the terms here.
With various payment options available, you can shop in confidence with Janome Sewing Centre. You can even get your machine today and pay later with Afterpay or ZipPay. PLUS with FREE DELIVERY Australia wide on orders over $400*, make the most of this offer!
Already Own It? Let Us Know What You Think And
Leave A Review

Copyright ©Janome Sewing Centre Everton Park All Rights Reserved.
Custom Content & In-house Photography designed by and is the intellectual property of Janome Sewing Centre, Everton Park.